WELA MAGIC: The Future of Education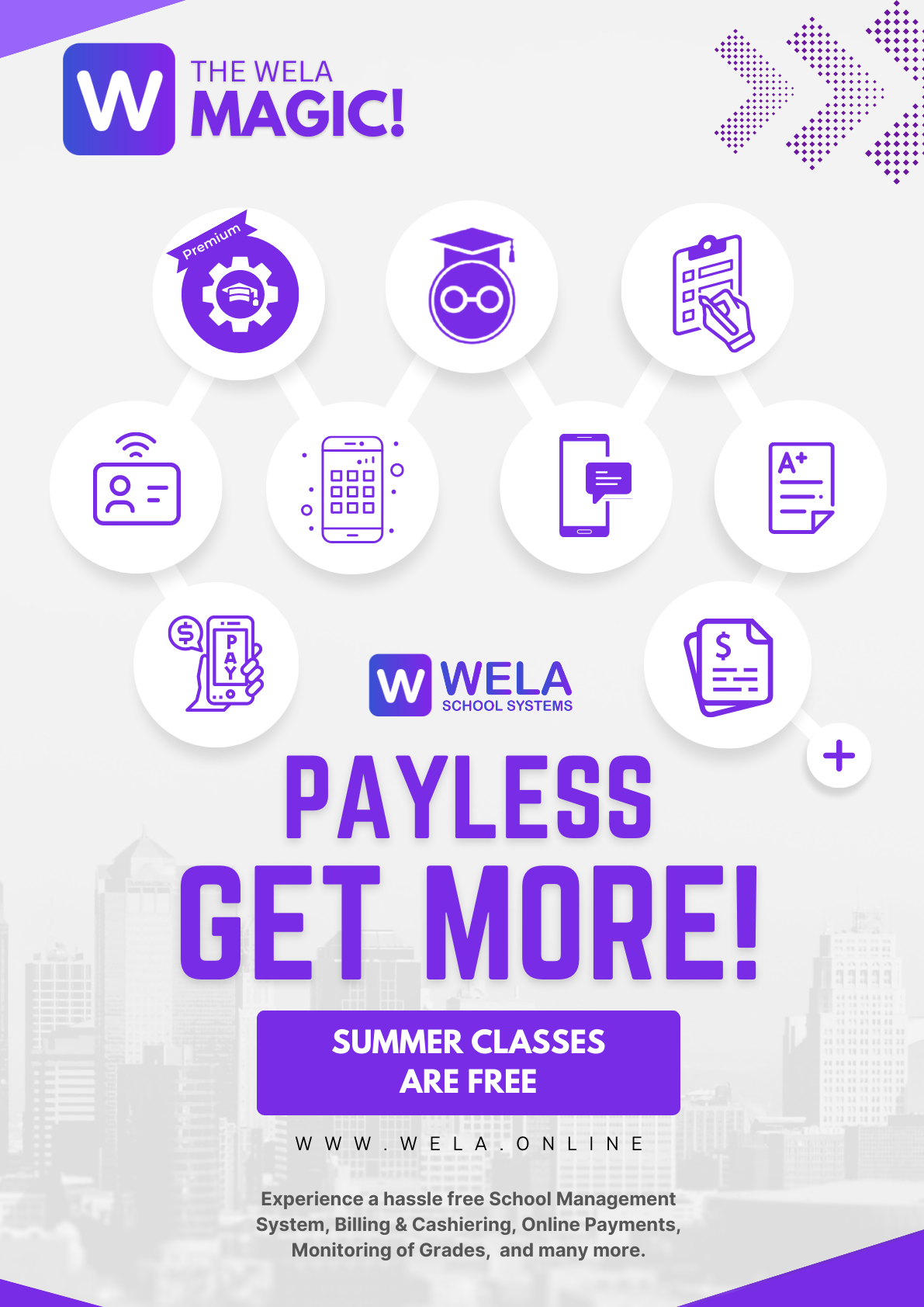 One of the ways we do this is through our WELA MAGIC suite of services. WELA MAGIC is a comprehensive solution that helps schools to improve efficiency, productivity, and communication.
Here are just a few of the benefits of using WELA MAGIC:
Improved efficiency: WELA helps schools to streamline their administrative processes, freeing up staff time to focus on teaching and learning.
Increased productivity: WELA SMS allows schools to communicate quickly and easily with students, parents, and staff. This can lead to improved attendance, better grades, and a more positive school climate.
Enhanced communication: WELA RFID provides a secure and efficient way to track student attendance, manage inventory, and more. This can help schools to save money and improve safety.
We believe that WELA MAGIC can help your school to achieve its goals and improve the learning experience for all students. If you would like to learn more about WELA MAGIC, please visit our website or contact us today.
We hope you'll consider joining us on our journey to transform education. Together, we can create a better future for all students.
Click here and elevate your school today!