Wela School System Launches New Chat Support Feature to Improve Student Learning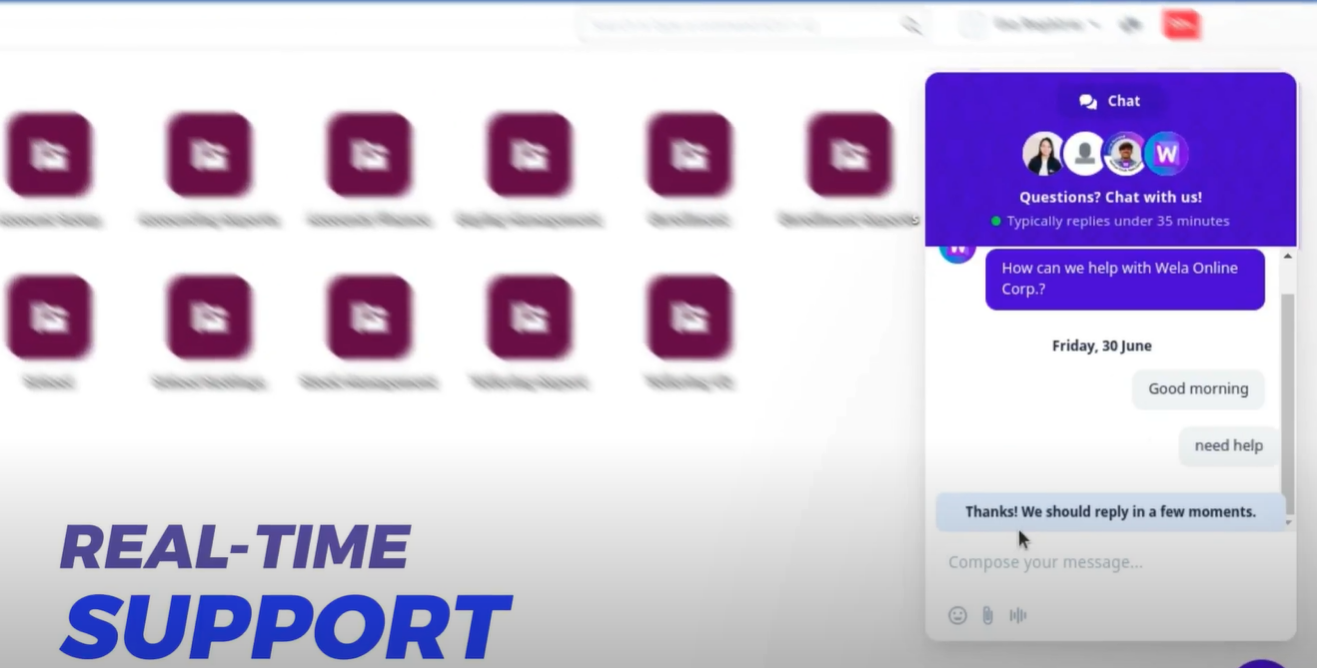 Wela School System, a leading provider of online learning platforms, today announced the launch of a new chat support feature for teachers and students. The new feature provides 24/7 access to Wela's team of experienced support specialists, who can help with a variety of issues, including technical problems, questions about the curriculum, and general troubleshooting.
"We're always looking for ways to improve the learning experience for our students," said Wela CEO John Vincent Fiel. "Our new chat support feature is a direct response to feedback from students, teachers, and WELA Help Desk who wanted a more convenient way to get help. With chat support, they can get the assistance they need quickly and easily, without having to wait on hold or send an email."
The chat support feature is available to all Wela users, and it can be accessed from anywhere, at any time. To use the feature, simply click on the chat icon in the bottom right corner of the screen. A Wela support specialist will be available to help you within seconds.
In addition to providing technical support, Wela's chat support specialists can also help with a variety of other issues, such as:
Questions about the curriculum
General Troubleshooting
Suggestions for improving the learning experience
Feedback on the Wela platform
The new chat support feature is a valuable addition to Wela's suite of features, and it is sure to improve the learning experience for teachers and students alike. To learn more about the chat support feature, or to sign up for a Wela account, visit www.wela.online.
Here are some benefits of Wela School System's new chat support feature:
Convenience: Chat support is available 24/7, so you can get help when you need it, no matter what time of day it is.
Expertise: Wela's team of support specialists is experienced and knowledgeable, so you can be confident that you're getting the best possible help.
Speed: Chat support is a quick and easy way to get help, so you can get back to learning as soon as possible.
Personalized attention: Chat support agents will work with you to resolve your issue real-time.
If you're a teacher or student at Wela School System, be sure to take advantage of the new chat support feature. It's a great way to get the help you need when you need it, so you can focus on learning.